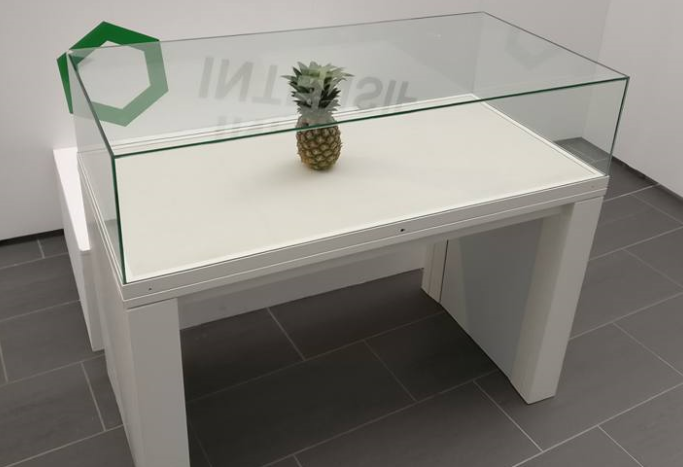 Photo: Ruairi Gray/Twitter
Students tricked a museum into exhibiting an ordinary pineapple as a piece of art.
They used to say of the Walker Art Center in Minneapolis that the janitorial staff had to be careful not to leave a mop and bucket in a gallery even for a moment or they could come back to find a cluster of museum-goers studying it.
Actually, that can happen.
Recently, Roisin O'Connor wrote at the Independent that students left a pineapple in a gallery of a Scottish museum and someone on the staff thought it was the real thing.
"Students claim they managed to pass off a pineapple they bought for £1 at a supermarket as a work of art, after leaving it in the middle of an exhibition at their university,
"Ruairi Gray, a business information technology student at Robert Gordon University in Scotland, and his friend Lloyd Jack, reportedly left the fruit at the Look Again exhibition at RGU's Sir Ian Wood building, hoping that it might be mistaken for art.
"When they returned four days later he found that the pineapple had been put inside its own glass display case at the event. …
"Natalie Kerr, a cultural assistant for the festival who organised the display, said she wasn't the one who included the fruit as an artwork because she is allergic to pineapple.
" 'We were moving the exhibition, and came back after 10 minutes and it was in this glass case,' she told the Press & Journal. …
"The incident recalls a similar prank last year when a 17-year-old placed a pair of glasses on the floor at the San Francisco Museum of Modern Art.
"Apparently unimpressed with some of the work on display and wanting to test the theory that people will try to interpret any object provided it is in a gallery setting, TJ Khayatan placed the glasses on the floor and walked away.
"Soon after, visitors to the gallery surrounded them and began taking pictures."