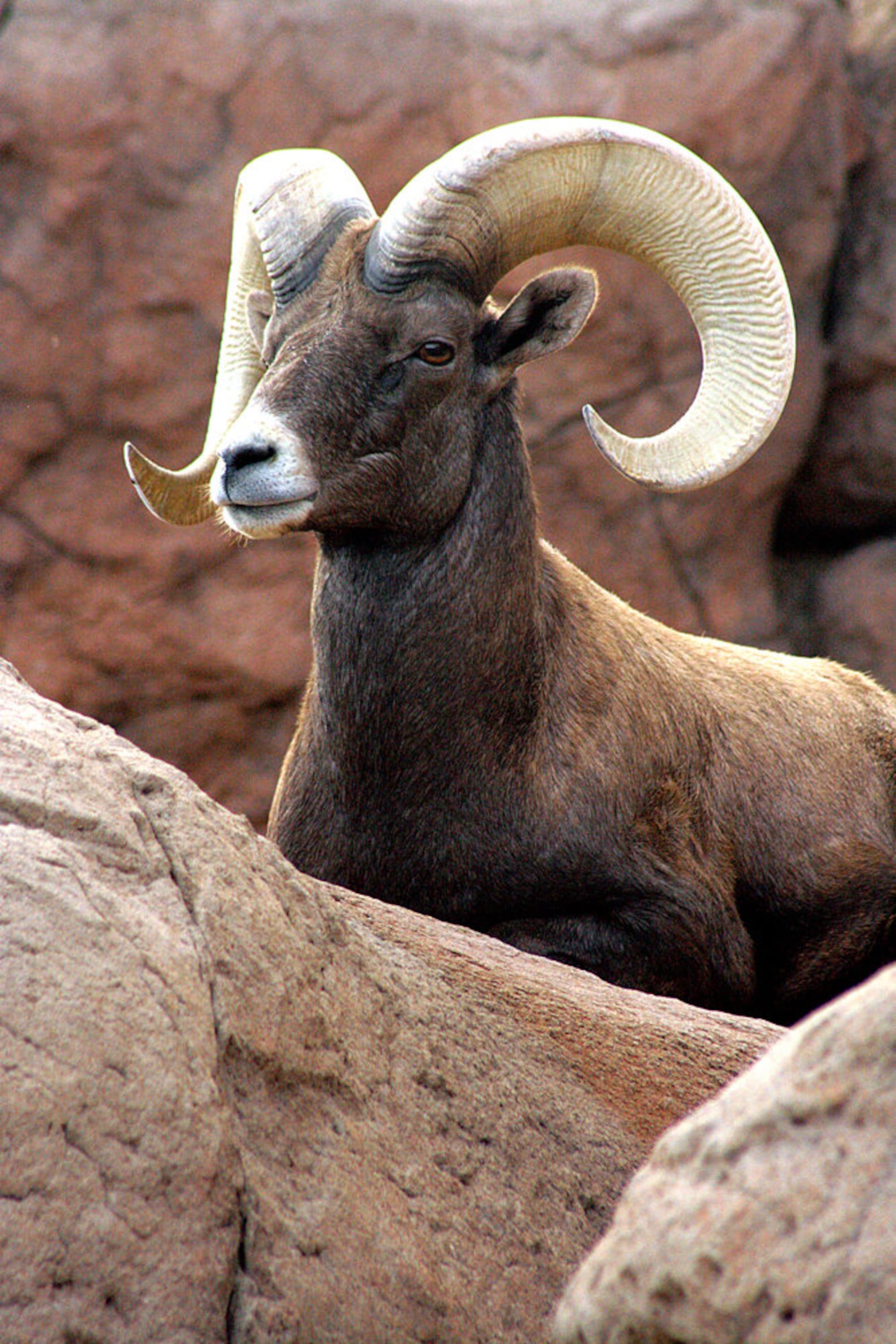 Earle sent a cool article about capturing bighorn sheep by helicopter and suggested that it might be something for the blog. It comes from the California Department of Fish and Wildlife (CDFW).
"Wildlife biologist Paige Prentice grew up surrounded by trees in Nevada City, California, and knew she had selected the right college when she saw all the redwoods on the campus of UC Santa Cruz. But it was a seasonal job after college in Death Valley National Park that spawned her love of the desert, and today she is a Desert Bighorn Sheep Biologist with CDFW, based in Inyo County. …
"CDFW: Do you remember when you first became so interested in science you realized it might become your career?
"When I was a little kid, I used to tell people that I wanted to study elephants and gorillas. After college I had the opportunity to spend six months studying orangutans on the Island of Borneo in Indonesia. And while that was an awesome once-in-a-lifetime experience, I learned that I wanted to focus on species a little closer to home. Growing up, my folks were the type of people that would drive through deserts and say, 'It's just hot and dry and there's nothing here.' I believed them, until I was 24 and I got a job in Death Valley as an AmeriCorps intern with the Park Service. It was then that fell in love with the desert. I was mesmerized by the expansive landscapes and amazed by how much life the desert supported. …
"Why does CDFW dedicate staff to Desert Bighorn Sheep specifically?
"Well, first, you have to understand that in California we have three separately managed bighorn populations. Two populations are endangered and managed under their own recovery programs — the Sierra Nevada bighorn sheep and the peninsular bighorn sheep (San Diego, Riverside and Imperial counties). Then, there is the broad grouping of desert bighorn sheep which are not endangered — these are the ones I focus on. Because … we're interested in questions at both the population and metapopulation level, it makes sense to have a desert bighorn sheep specific program.
"As a bighorn sheep biologist, what are you studying? What are you looking at when trying to manage that population?
"Great question. There is a lot to study, given that we are looking at over 50 distinct populations across a large geographic area that is fragmented by major interstates. On a broad scale, we're looking at which mountain ranges have bighorn in them, how many animals are in each population and how the populations are connected to one another. We conduct ground, camera, and helicopter surveys to document age and sex ratios and recruitment (lambs surviving to adulthood). We capture and collar animals to track movements, monitor survival and to test for disease. We are interested in what type of diseases are present and what the short- and long-term impacts are. We also have artificial and natural water sources in the desert, and we work with NGOs, like the Society for the Conservation of Bighorn Sheep, to makes sure these sources are maintained and stay full of water. …
"Aren't there times we capture sheep as well, shooting nets on them from helicopters?
"Yes, we generally capture bighorn using a helicopter with a netgun. Thankfully, we're not the ones that are flying for captures– we hire professionals for that. We conduct captures in the fall and this past November we captured and collared 100 animals across eight populations. It is a team effort and certainly a lot of work. I think some folks hear about the captures and think, 'Why capture wild animals?' But in fact, the work we do with captures provides the majority of the data we have to help protect these magnificent creatures.
"What is it you like about bighorn sheep?
"They completely captivate me. I am aware of very few species that are experts of such extreme environments. Within California, there are desert bighorn that live above 14,000 feet and navigate snow in the wintertime. A hundred miles to the south, there are animals in Death Valley that are living below sea level and are experiencing temperatures of over 125 degrees in the summer. When you track these animals and spend time in the landscapes in which they flourish, you can't help but respect them. They are also one of the most graceful animals I have ever seen — watching them move with ease, at top speed up mountain sides is stunningly impressive."
More here.