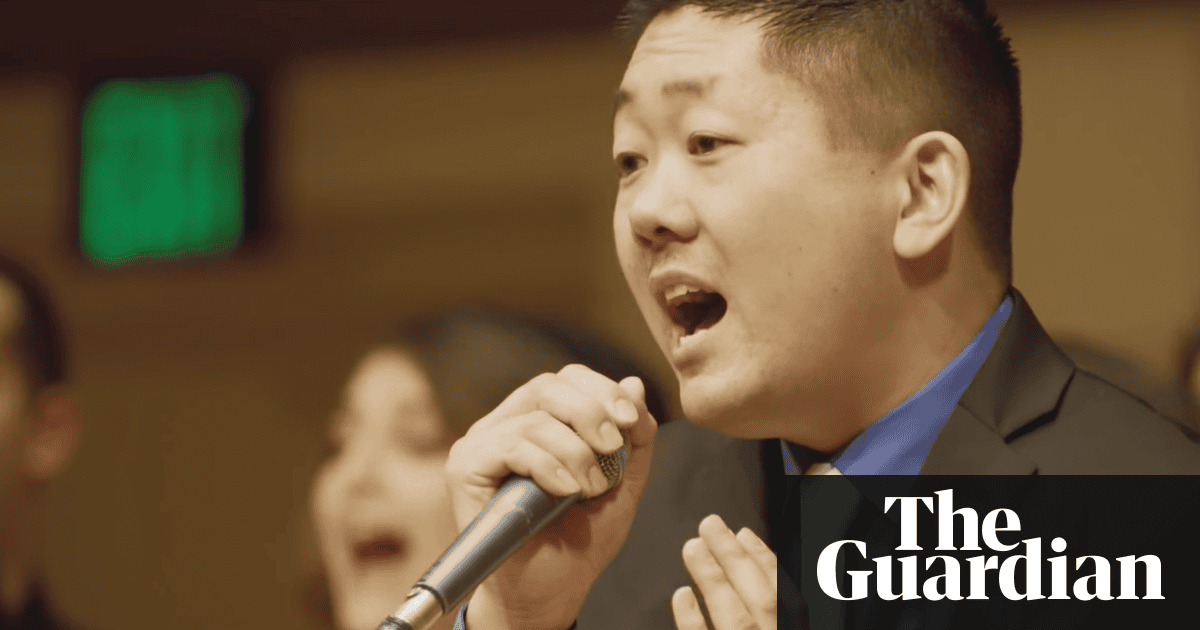 Photo: The Guardian
Silicon Valley companies are sprouting a cappella groups with sui generis names.
I know that some people don't like barbershop quartets and their stylized singing, but I have always gotten a kick out of them, whether they are harmonizing over traditional songs like "Ain't She Sweet" to benefit the New Shoreham fire department or adapting contemporary pop songs like those you can hear at All A Capella on WERS.
Singing in harmony without instruments does not have to be hidebound. And it's cropping up in strange places.
As Olivia Solon writes at the Guardian, "What's the first thing that comes into your head when you think of Silicon Valley? … It's probably not an a cappella Destiny's Child mash-up where the opening lyrics of Bootylicious have been altered to include the names of technology companies.
" 'Apple, can you handle this? Twitter, can you handle this? Facebook, can you handle this? I don't think you can handle this.'
"Techapella is an annual Christmas concert where the in-house a cappella teams from all of the major technology companies showcase their singing capabilities.
"Software engineers, data scientists, accountants, marketers and sales reps from across Silicon Valley's fiercely competitive technology industry have over the last few years formed groups including Facebook's the Vocal Network, Googapella, Twitter's Songbirds, LinkedIn's InTune and Apple's Keynotes. The groups meet each week in boardrooms and music rooms on their respective campuses to prepare for a dramatic end-of-year crescendo: two public concerts held in celebrated music halls in the San Francisco Bay Area.
" 'I didn't expect us to have an a cappella group, let alone everyone in Silicon Valley,' said Remy DeCausemaker, open source program manager at Twitter and beatboxer in the Songbirds. …
" 'People don't usually equate hardcore engineering and the arts. It's very cool to see brilliant technical people one moment solving database scalability problems and the next moment saying: "I think you're half a step flat on this note here." ' …
"Deke Sharon, the 'father' of modern a cappella and this year's Techapella emcee [says,] 'There's no better way to connect to other people and create something wonderful than to get together with others and sing.'
"Allie Polubiec, a front end engineer at Facebook and soloist in the Vocal Network, agrees. 'It's physically exhausting working at a computer day in day out. I need time to rest and stretch other muscles,' she said.
" 'Singing is just good for you. Psychologically, there's something very cathartic about using your voice and expressing your inner joy,' added Rico Rodriguez, a software engineer at LinkedIn. …
"Techapella diverges from pop culture tropes insofar as it's resolutely not a competition, with the exception of a friendly beatbox battle during the show's interlude.
" 'My entire tenure has been more defined by a cappella than the work that I do. It was the thing that kept me at Google for as long as it did and it was the thing that keeps me at LinkedIn,' said Rodriguez. 'So really, I'm just a singer – and I code as a side job.' "
More at the Guardian, here. I really liked the video there.