If you are a consumer these days, after Black Friday comes Small Business Saturday, Cyber Monday, and Giving Tuesday. I do love Giving Tuesday as there are so many worthy causes to choose from, and you don't have to go farther than your computer to donate. This year I am torn between a food bank I admire and my favorite refugee nonprofit, although I do love the Granola Project. Maybe I will do something for all three.
But tomorrow is Saturday, and I am headed down to Providence to help Erik with the kids while Suzanne has a Luna & Stella birthstone-jewelry trunk show at Talulah Cooper Boutique on Traverse St, just off Wickenden (12 pm to 5 pm).
While we are on the subject of Luna & Stella (the parent of this blog) you should know that now through Cyber Monday (November 30, 2015) only, you can get 40% off all earrings, plus $20 off orders over $100 anywhere on the website — with code SHOPSMALL.
This season, Suzanne is into mixing her jewelry with some vintage lockets she has found. The ones in the picture are all from the Greater Providence area, long known for jewelry making.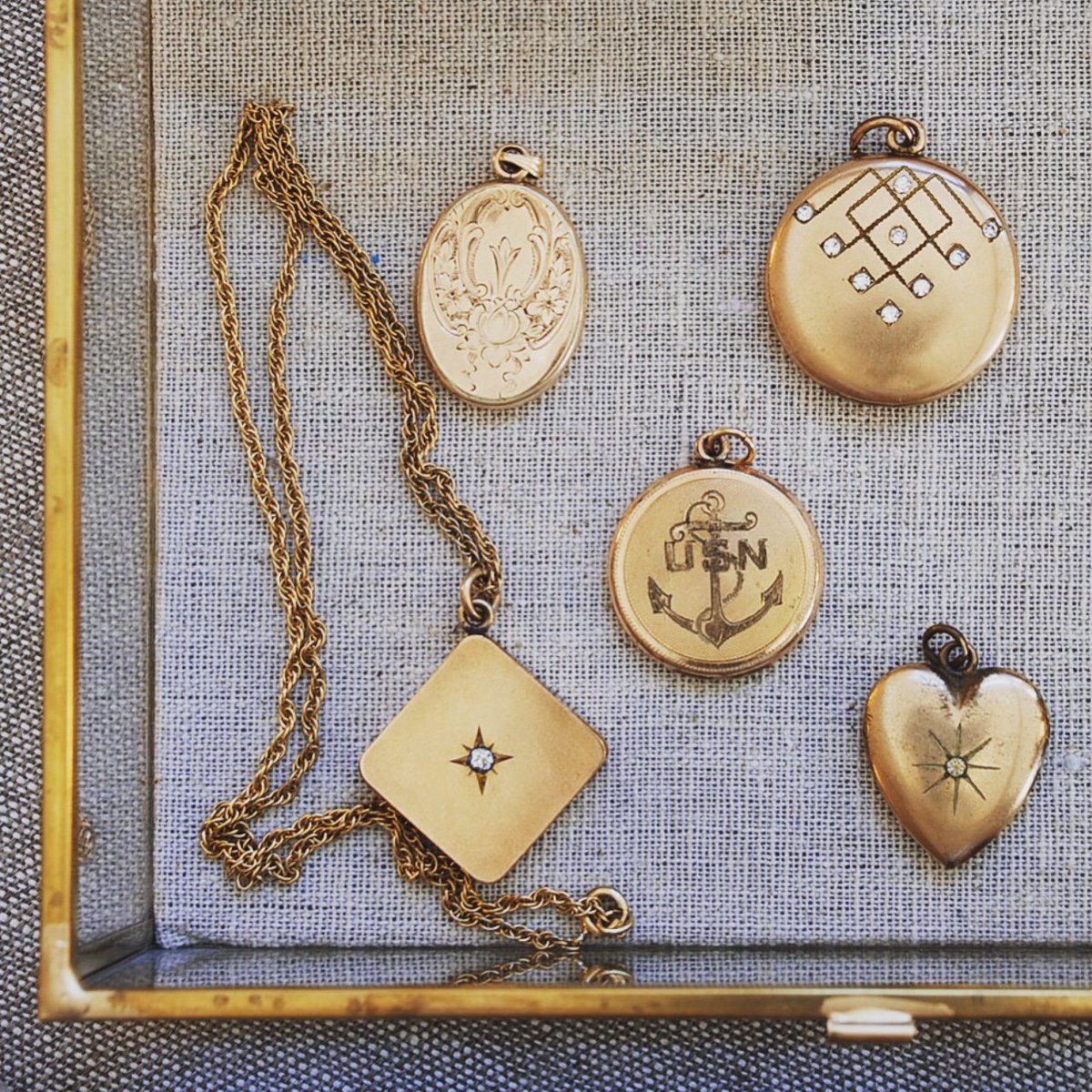 Photo below: Rhode Island Foundation
A Luna & Stella trunk show pictured in a profile at "Our Backyard," which features Rhode Island people and businesses, here.