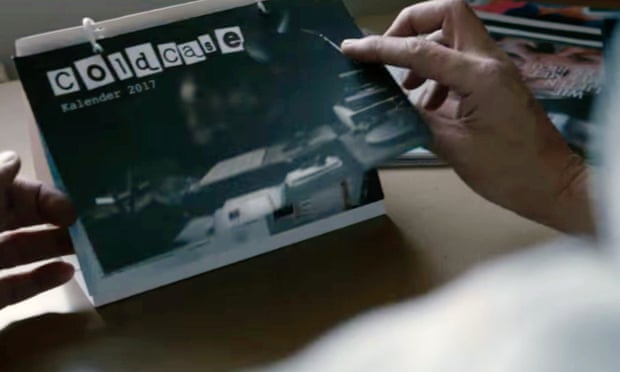 Photo: YouTube
One of the calendars used in the Dutch prison system to encourage prisoners to help solve cold cases.

Here's a new twist on solving cold cases. It's being implemented in the Netherlands, and I was going to say, "Trust the creative Dutch to come up with this idea!" But it turns out they got the idea from the United States.
Daniel Boffey writes at the Guardian, "Prisoners across the Netherlands are to be issued with calendars for their cells featuring unsolved murders or disappearances as part of a drive by the Dutch police to crack unsolved cases.
"The so-called cold case calendars will be handed to all 30,000 prisoners in the country after a trial run in five jails in the north resulted in 160 tips to the police.
"Each week of the year in the brightly coloured 2018-19 calendars will be illustrated with a photograph of a missing person and details of the case. The hope is that many of those in jail will know details of some of the crimes or may have heard other criminals chatting about them. …
"Jeroen Hammer, the calendar's inventor, told Dutch newspapers the calendars had also proved popular with bored prisoners, although some had regarded the initiative as an attempt to turn them against their own. …
"The calendar has been printed in Dutch, Arabic, Spanish, English and Russian to maximise its impact, and a €800,000 reward is being made available for those whose information ends in a successful conviction. …
"The police say they can offer anonymity to people in certain cases.
" 'There is no penalty for keeping information about a criminal offence committed. Therefore, you do not have to fear persecution if you have been sharing information, even after years of deliberation,' they said.
"The idea of the calendars was borrowed from the United States, where every year several states distribute a deck of cards containing information about cold cases among prisoners."
More here. Someone should study whether participating prisoners are motivated mostly by the reward, by boredom, by outrage at certain crimes, or something else.